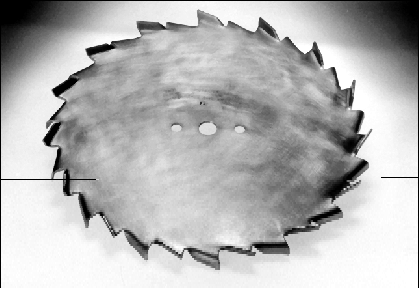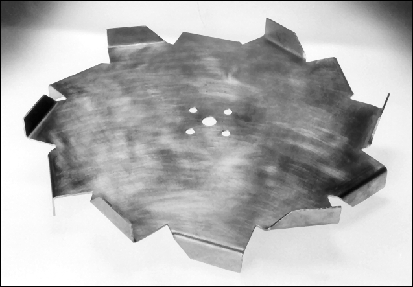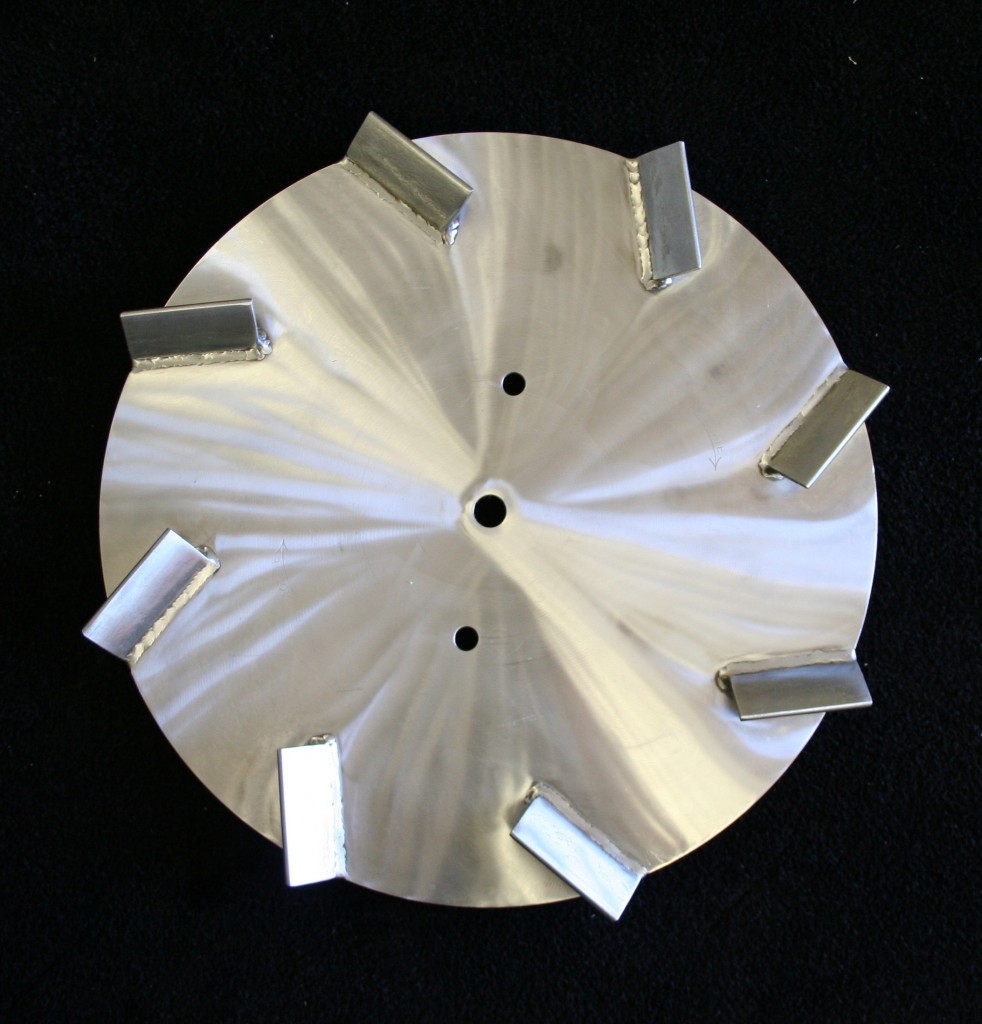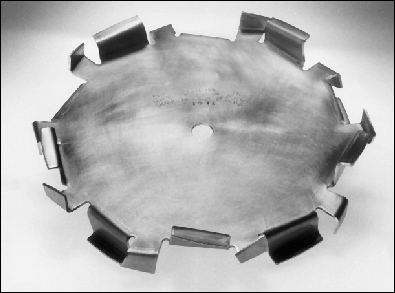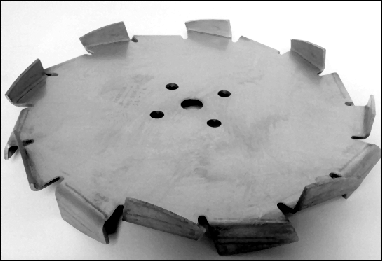 A wide variety of blades are available to enhance the efficiency of the mixing and dispersing process.  Discuss the proper choice to enhance your process efficiency.
See the Blade Type Description form for a full description of each blade's characteristics.
See the Myers Radial "Super" Pumper technical flyer for a detailed description of the mixing attributes of this unique Myers blade.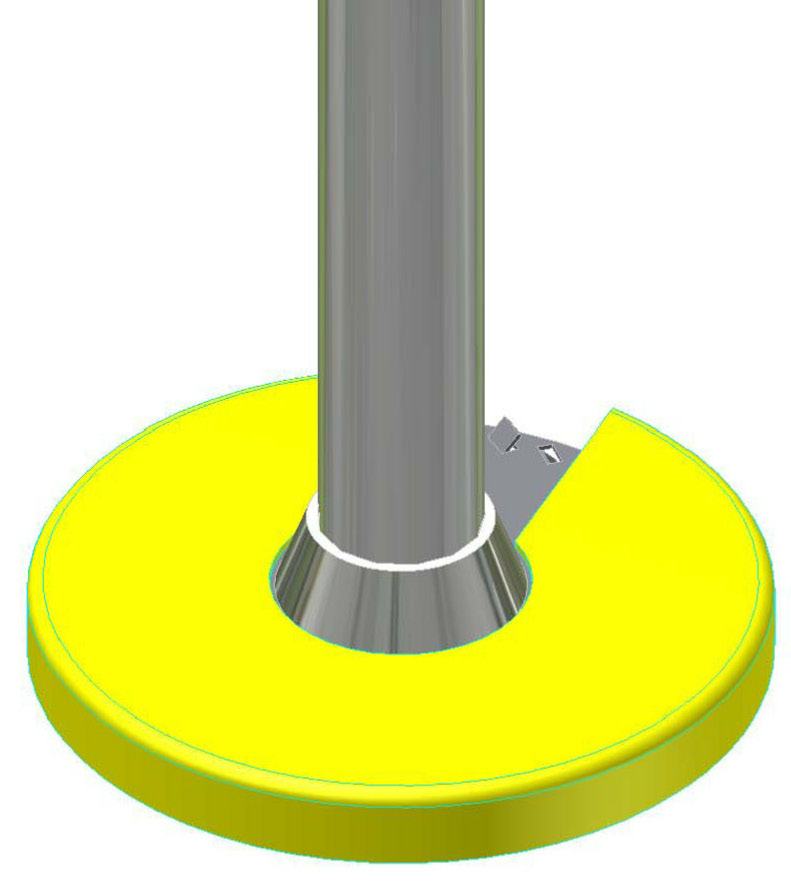 Blade cover for operator safety.  Blades become sharp and can be a safety hazard.  Protect your operators with a safety cover.